Secretary Qarni's 2018 Listening Tour
Secretary Qarni looks forward to touring Virginia this Spring to meet with students, teachers, administrators, counselors, chancellors, presidents, business leaders, and so many more. His mission is two-fold: celebrate all of the great work that's being done for learners around the Commonwealth, and get a firsthand experience with the challenges and needs across Virginia. From roundtables to meal tables, the Eastern Shore to Lee County, Secretary Qarni is excited to meet with you!
Teacher Appreciation Week: Monday, May 7 - Friday, May 11
Teacher Appreciation Week is one of the most special weeks of the year. We get to celebrate teachers, past and present, for their service and commitment to students all over the Commonwealth and country. We will make stops all over Virginia including Fairfax, Norfolk, Roanoke, Richmond, and Franklin.
Additionally, we are so excited to partner with Virginia Lottery again this year for the Thank A Teacher campaign. We encourage students, families, community members to write a thank you note to a favorite public school teacher. Each teacher who receives a note can enter their code online for the chance to win one of many awesome prizes.
To elevate and appreciation teachers' work through an experience, Secretary Qarni has also encouraged Cabinet members, and other elected or appointed officials to teach a lesson, participate in learning activities, or meet with teachers throughout the week. Governor Northam and First Lady Northam along with many more have agreed to participate in events to celebrate and thank teachers and educators all over the Commonwealth.
Links to news articles below:
Northam: Remember to thank a teacher
Is it OK if I put my brain over here?" For a day, Gov. Ralph Northam was back in the classroom
With lessons on leadership and ... slime, secretary of education, first lady teach at Roanoke school
Photos below
Shenandoah Valley: Tuesday, May 22 - Thursday, May 24
Photo here
Text Here
Photos will be coming soon!
Northern Neck: Tuesday, May 2
Region 3 has lots to see so Secretary Qarni will be dropping by Rappahannock Community College to meet with school administration and students and learn about all the great things happening on the Northern Neck.
King George High School in King George County will host a tour and a sit-down with students and teachers and then Secretary Qarni will head to Fredericksburg to join Secretary Moran, Secretary of Public Safety to have a townhall on school safety in Virginia.
Deputy Secretary Fran Bradford will represent the office in Newport News at the Jefferson National Accelerator Facility (Jefferson Lab) which is a U.S. Department of Energy Office of Science national laboratory. JLAB is known worldwide for its particle accelerator, advanced research, and programming.
Photos below
Fun Facts

Tourism is great source of economic stability in the Northern Neck – a peninsula bound to the north by the Potomac River and to the south by the Rappahannock River. The Chesapeake Bay provides additional waterfront space for those seeking beachfront property. Are you a fishing, boating, or outdoor enthusiast? If so, it might be time to pay the Northern Neck a visit.
Virginia Beach & Suffolk Area: Wednesday, May 16 - Thursday May 17
Fran Bradford will be off to meet with the Virginia Association for Campus Law Enforcement Administrators (VACLEA) to discuss campus safety measures for institutions of higher education all over the Commonwealth.
The Secretary is set to visit the New Horizons Regional Education Center which houses one of our state Governor's School for Science & Technology, a Career and Technical Education Center, a Center for Autism, and a Center for Apprenticeship and Adult Training.
Wrapping up the visit will be a gathering with the Portsmouth and Northampton chapters of Virginia Organizing to meet with parents and constituents.
Photos will be coming soon!
Fun Facts

Virginia Beach, a lively beachfront scene, is a huge tourist spot for those looking for a summer getaway. It's also home to locals, small businesses, museums, and local entertainment. Virginia Beach is the largest city in Virginia.
Greater Richmond Area: Wednesday, May 30 - Thursday, May 31
What better way to wrap up the tour than in Superintendent Region 1: The greater-Richmond area. With stops in Hanover and Richmond planned, the Secretary will visit public schools and alternative schools to meet with teachers, students, and leadership. CodeRVA is also on the list, a regional public high school using innovative instructional practices to change public education.
Additionally, the Secretary looks forward to joining superintendents from Region 1 to get an overview of their communities and to discuss preK-12 education in the greater-Richmond area.
Photos will be coming soon!
Fun Facts

Richmond is known for its historical past as the capital of the Confederate states during the Civil War. Now Richmond, also known as RVA, is well-known for an incredible art and music scene, great food, and scenic trails through lush greenspaces and along the James River.
Eastern Shore: Wednesday, April 25 - Friday, April 27
In Virginia's hidden gem, there are plenty of institutions and schools to visit in Northampton and Accomack Counties. With school visits and community college tours planned, the Secretary looks forward to the day trip to the Eastern Shore. While this will be his first trip out, no doubt it won't be his last.
Photos below
Fun Facts

Tourism has shaped the Eastern Shore's economy for many years. Wild ponies and miles of beaches in Chincoteague, a NASA space launch facility, and fresh seafood are just a few more reasons to visit this beautiful Virginia hotspot.
Eastern Shore Community College, a member of the Virginia Community Colleges System, is a two-year institution of higher education. It was originally a branch of the University of Virginia and joined VCCS in 1971.
Central & Southside: Tuesday, May 1 - Wednesday, May 2
The team looks forward to visiting a few of the many wonderful schools in Mecklenburg. Stops along the way include the Lake County Advanced Knowledge Center, Park View High, Clarksville Elementary, and Bluestone High. These schools and center have a strong focus on career pathways, early childhood programming, and Head Start partnerships.
Southern Virginia Higher Education Center in South Boston boasts an IT Academy and Technical Training spaces. Secretary Qarni will have a lunch and learn with leadership to find out the impact SVHEC has on higher education. Important to the time spent at the Center is sharing the goals of the Governor in higher education all over the Commonwealth and the direction of his administration.
Halifax County Public Schools is next on the tour with a teacher roundtable to learn more about persistent challenges and opportunities for improvement for educators, students, and families. The Secretary hopes to highlight and celebrate accomplishments on behalf of the county.
This week, the Secretary also plans to circle back to Northern Virginia and make visits to Fairfax County, Arlington, and Alexandria where he will meet with special education stakeholders, PTAs, and visit the Alexandria campus of Northern Virginia Community College.
Photos below
Fun Facts

Emporia, Virginia in Greensville attracts tourists and locals alike to make wonderful festivals including The Virginia Pork Festival.
Northern Virginia: Wednesday, April 18 - Thursday, April 19
The Secretary will be touring through Northern Virginia, specifically the northern tip of the Shenandoah Valley this week. With stops in Frederick, Loudoun, Fauquier Counties, as well as Winchester City. He will cover all the bases from pre-K to Community College will in the area. More areas of Northern Virginia will be visited on May 3 and 4.
Along with Dr. Megan Healy, Chief Workforce Development Advisor, the Secretary will meet with business stakeholders and education leaders at the Business and Education Summit at Lord Fairfax Community College. Finding regional solutions to challenges in Virginia's workforce is key to economic success all over the Commonwealth! Additionally, the Secretary will check out Frederick Douglass Elementary School where they have an awesome dual language and Spanish immersion model in grades pre-K through 5, and John Handley High School where students have the opportunity to graduate with trade certifications and a high school diploma. Before wrapping up, Secretary Qarni will stop at Aylor Middle School to meet with rock-star students and teachers, and then join the Hunt District PTA to meet with parents from all over the region. Day 2 will be full environmental education at Arlington Public School's Phoebe Knipling Outdoor Lab in Fauquier County with students who will spend two days learning about macro invertebrates, reptiles, and identifying the healthiness of the local waterways.
Links to news articles below:
VA Secretary of Education Atif Qarni Visits WPS
The Virginia Secretary of Education Visits Frederick County Schools
Photos below
Fun Facts
Did you know that Winchester celebrates the Apple Blossom Festival every year? Band competitions, parades, carnivals, and 10Ks, each year the Festival is 10 days full of family fun.
Did you know that 101 miles of the Appalachian Trail are located within Shenandoah National Park's boundaries? The Blue Ridge Mountains, also found in Shenandoah National Park, are believed to be as old as 500 million years old.
Hampton Roads: Wednesday, April 11 - Thursday, April 12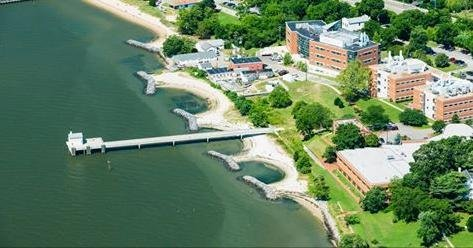 The team is looking forward to a roundtable with school counselors at Hampton High and attending what we expect to be an exciting stop at the Virginia Space Grant Consortium, where some of Virginia's most promising young researchers will present on their work and will be honored for the groundbreaking findings.
The Secretary can't wait to answer a request to co-teach a Civics class in Gloucester, VA before making his way to the Virginia Institute of Marine Science to dedicate their newest building, Davis Hall. This will be the Secretary's first visit to Gloucester but surely not to be his last!
Links to news articles below:
State secretary of Education Hears from Parents, Teachers during Hampton Listening Tour
Photos Below
Fun Facts

Did you know that Gloucester, VA is known as the "Daffodil Capitol of the World"? Each Spring, locals and Narcissus-enthusiasts from all over the world celebrate the bloom with parades and garden tours for the annual Daffodil Festival.
Did you know Hampton Roads is home to many government agencies including NASA and nine military installations representing all branches of the US Armed Forces.
Roanoke Valley & Southside: Tuesday, April 3 - Wednesday, April 4
Spring Break won't keep Secretary Qarni and Deputy Secretary Coy from visiting Salem City Schools and meeting with teachers and superintendents to learn about the awesome work being done in their district. They'll also take a look at how early childhood learning is being tracked in the area.
Secretary Qarni and Deputy Secretary Bradford look forward to meeting with Radford University's President Hemphill, touring campus, and hearing about the rigorous and innovative programs and partnerships at the University. Rounding out the trip, the team will meet with board members, elected officials, and community college presidents to discuss vision, goals, and current challenges in the region.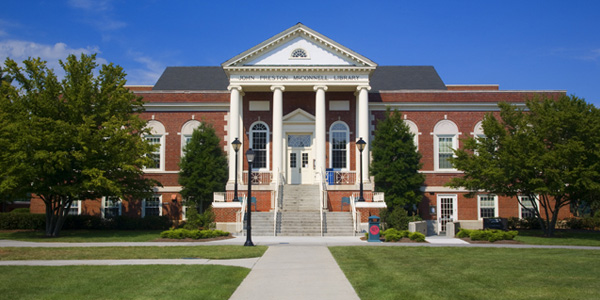 Fun Facts

Did you know that the Roanoke Valley is home to 300,000 people, and there are 20 colleges and universities within a 60-mile radius of Roanoke?
Did you know people who live in Roanoke actually pronounce it "Ro-Noke"?
Southwest Virginia: Monday, March 26 - Tuesday, March 27
Fun Facts
Did you know that Elydale Elementary is the farthest west school in Virginia? It's less than 3 miles from both Tennessee and Kentucky borders.
Did you know that Lee County is physically closer to eight state capitals other than its own capital in Richmond: Raleigh, North Carolina; Columbia, South Carolina; Atlanta, Georgia; Nashville, Tennessee; Charleston, West Virginia; Frankfort, Kentucky; Columbus, Ohio, and Indianapolis, Indiana. Additionally, Cumberland Gap in the far western part of Lee County is closer to Montgomery, Alabama, a ninth state capital.
Invite Secretary Qarni To Visit Your School
Is something exciting, innovative, or groundbreaking happening at your school or institution? Perhaps a courageous conversation about education in your area is needed. If you or your organization would like to host the Secretary, please fill out the form below and share why we should visit you.