What We Do
The Education Secretariat provides guidance to the Virginia Department of Education (VDOE), the Virginia Community College System (VCCS) and The State Council of Higher Education for Virginia (SCHEV), as well as Virginia's 16 public colleges and universities, 23 community colleges and five higher education and research centers. We also provide support to seven state-funded arts/cultural institutions.
For more information about agencies, schools and more, follow the "agencies" link above, or click here.
Governor Northam Appoints Dr. James Lane as State Superintendent of Public Instruction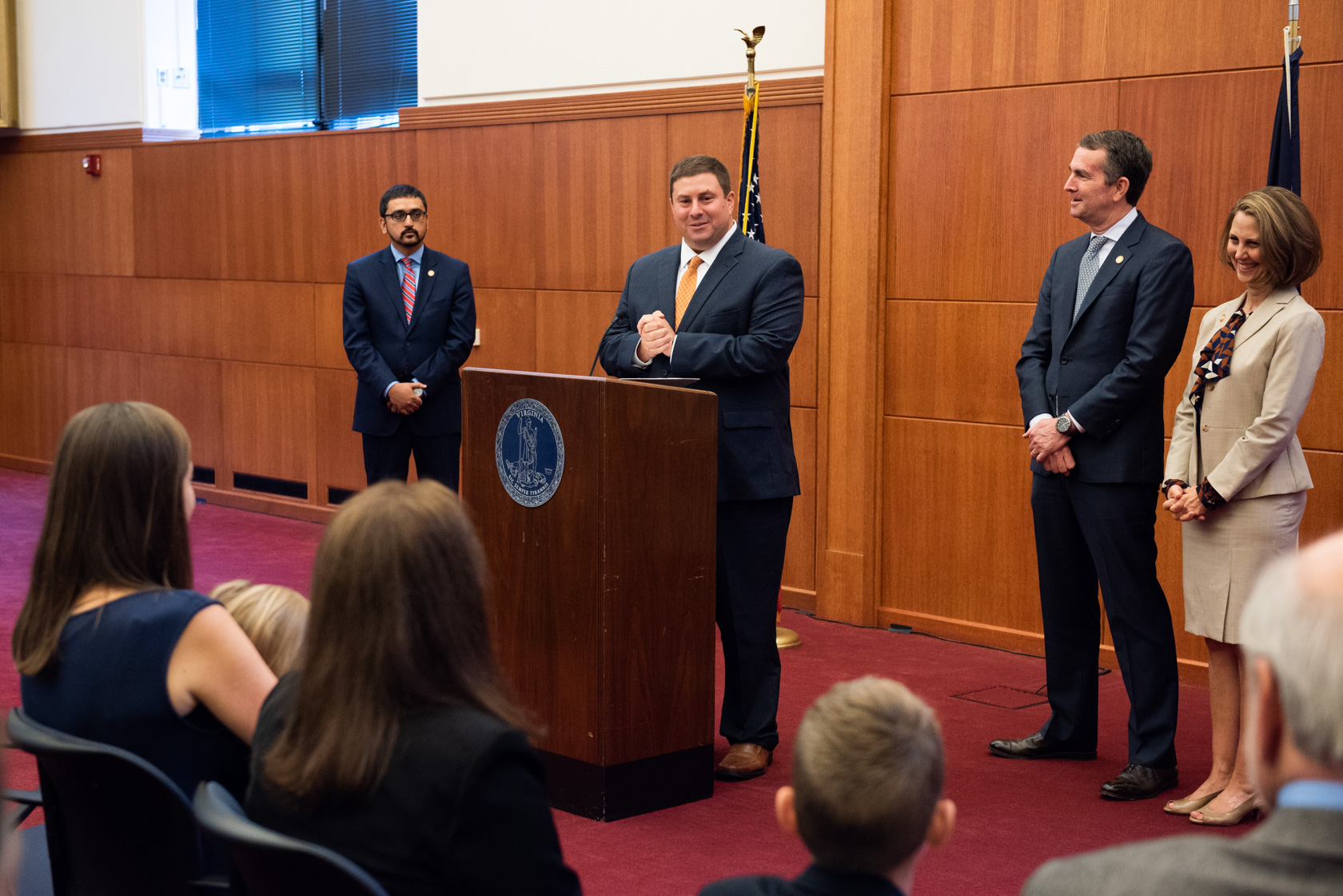 May 24th, 2018 — "Public education is the foundation of this Commonwealth's economy and the quality of life we offer every family, and no one has as much responsibility for setting the direction of our public education—from early childhood through 12th grade—as the Superintendent of Public Instruction," said Governor Northam.
2018 Teacher Retention Summit
The focus of this summit will be to collaborate and create policy recommendations in an effort to retain our best teachers.
Secretary Qarni's 2018 Listening Tour
His mission is two-fold: celebrate all of the great work that's being done for learners around the Commonwealth, and get a firsthand experience with the challenges and needs across Virginia.